Bio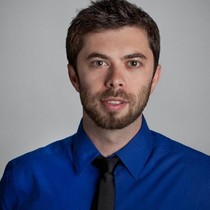 Ilya Pozin is an entrepreneur, writer and investor. He is the founder of Pluto TV, Open Me, and Ciplex. He is a columnist for Forbes, Inc., LinkedIn and TheNextWeb.

In 2012, Inc. Magazine recognized Ilya as a '30 Under 30' Entrepreneur. In 2013, LinkedIn selected Ilya as one of 100 Top Influencers, along with the likes of Richard Branson, Barack Obama, Tony Robbins and Mark Cuban.

An early immigrant from Russia, Ilya founded his first company Ciplex when he was 17-years-old. Ciplex has been behind the build and marketing of thousands of websites and applications. Utilizing his experience in scaling businesses for clients, Ilya launched Open Me, a consumer-focused greeting card and gifting company, and Pluto TV a digital video entertainment platform.

Ilya resides in Los Angeles where he works, writes, invests, mentors and on occasion, attempts to golf.